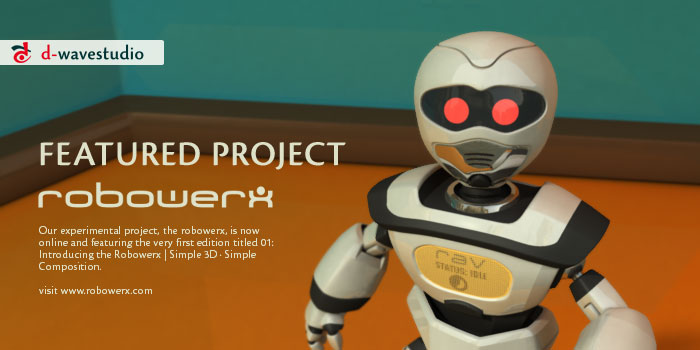 We are a small and warm design studio located in Jakarta. Our work varies from 2D print design and websites to 3D illustration and visualization. We keep ourselves small to stay focused and cut unnecessary overhead, which enables us to provide our clients with a more personalized service at lower cost. You will find us easy and straightforward to work with.
Feel free to contact us if you have any question regarding our projects or services. We will be pleased to provide you with the information.

The easiest method to reach us is via email. Please send your inquiry to any of these addresses:

Office or general information:
office@d-wavestudio.com

Design department:
design@d-wavestudio.com
We will respond to your request as soon as possible.


Samsung SGH-C140 Marketing Material
A series of marketing material for Samsung SGH-C140, the new entry level mobile phone from Samsung. The project includes print work such as flyers, banners and an array of newspaper ads.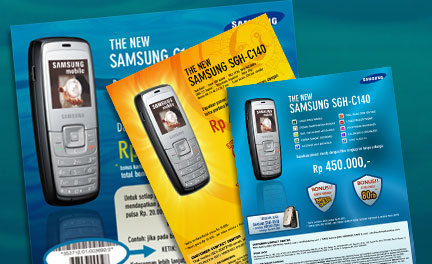 ---

Triyaso's Website
Website for Triyaso Telekomindo, a major player in the field of multimedia presentation and computer gadgets. The company is the authorized distributor for InFocus and O2 in Indonesia.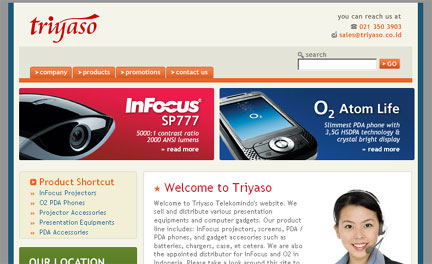 ---

Samsung SGH-Z370 Newspaper Ad (TAM Version)
Newspaper advertisement for Samsung SGH-Z370, the world's slimmest 3G mobile phone. (Client: Teletama)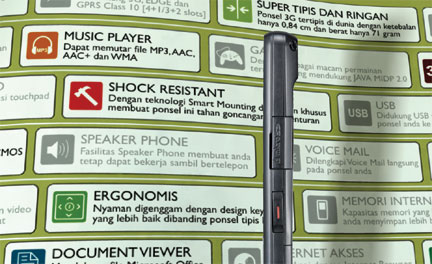 ---

Erajaya Group Corporate Profile
Corporate profile for Erajaya Group, one of the frontrunners in the field of mobile telecommunication. Erajaya group is the main distributor for Nokia, Sony Ericsson and Samsung mobile phones. The group also has retail chains such as Erafone and Tfone with nation-wide coverage.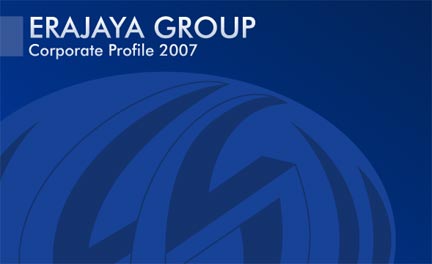 ---

Harrisma's Website
Website for Harrisma, one of the leading distributors and service providers for various IT products such as Hewlett Packard, Cisco, Fuji Xerox, 3Com and Citrix.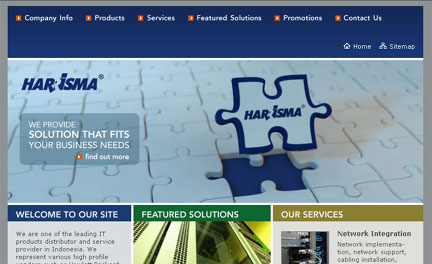 ---

Buanatama Citra Sejati Website
Website for Buanatama Citra Sejati, an importer and exporter of Heavy Equipments and Machineries such as Pendulum Pulverizers and their spare parts in Indonesia.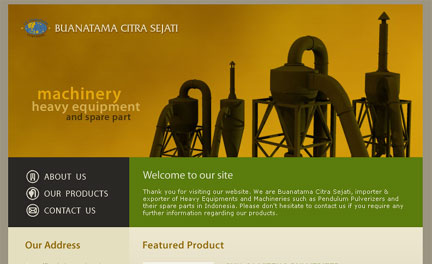 ---

Arete Solution Corporate Profile 2006
Corporate profile for Arete Solution, a Jakarta based IT consulting firm focusing on ERP (Enterprise Resource Planning) and Software Development. The final pieces are delivered in 4-color, full page print version and light electronic version for document distribution (PDF).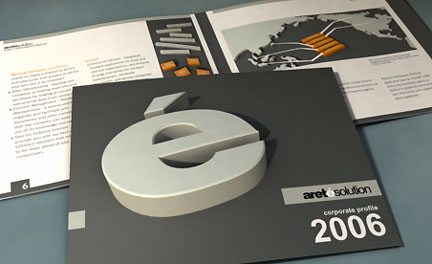 ---

Comstar Mobile Stationery
Clean, quick and low-cost design for Comstar Mobile, a trading company located in Singapore holding Sony Ericsson, Samsung, Nokia and Alcatel mobile phones. Design includes letterhead, envelope, business card and new logo.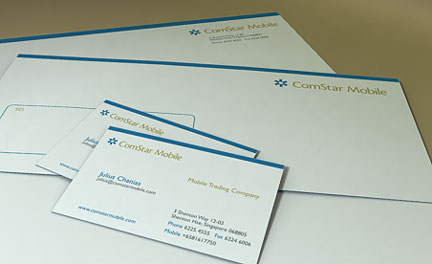 ---

Indosat Reload Vouchers
Part of promotional campaign by Erafone, Nokia Distributor in Indonesia. A series of reload vouchers for Indosat cellular subscribers are bundled with the newly released Nokia mobile phones.
[Client: Eralink, Photos provided by Nokia Indonesia]